Serving Chambersburg & the Region for 20+ Years
Outsourced IT Support Partner
Managed services provider providing 24/7 monitoring, backup, and IT support.
Technology Service Provider
Some of our Tech Services
It is the mission of Solinkit, LLC to provide comprehensive technology consulting and solutions that allow our customers to receive the highest level of benefit from information technology.
We believe in being sustainable and working hard to reduce our environmental impact.  We serve our client's best interests rather than selling products that are unnecessary.  We stand firm on our values of integrity and honesty in every interaction.
Ready to Regain Control of Your IT?
Whether you have an existing provider or not, we offer a free walkthrough assessment of your network to identify any potential risks or areas of improvement.  No obligation or hassle, just actionable recommendations.
Our program is the most comprehensive way to keep your business tech at
peak performance
We are a veteran-led IT firm, fully insured and qualified to provide practical IT solutions to your organization. Founded in 2003, we specialize in a variety of technology services and support.  
From new businesses getting started to existing businesses looking to improve workflow, we have it covered.  Our unbeatable prices and four-hour response time is why so many organizations have outsourced their IT needs to Solinkit.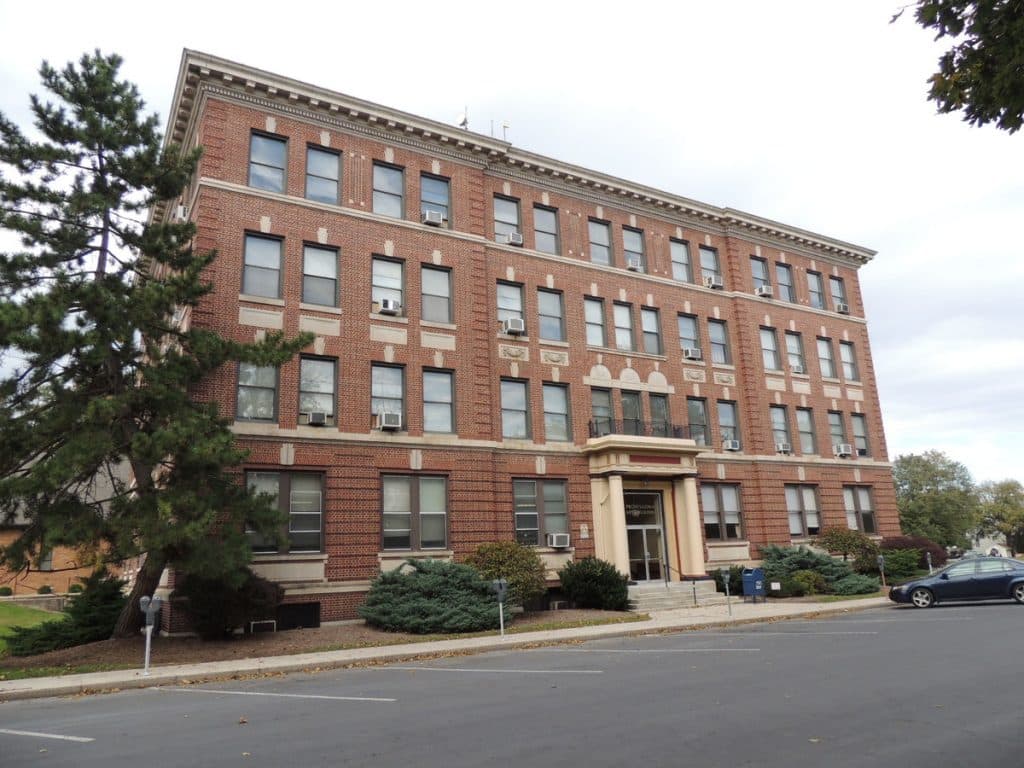 Serving Chambersburg & Surrounding Areas
Dore S
Managed Services Customer
Solinkit LLC is extremely responsive and available. He has been so kind to "bail me out" on many occasions! I highly recommend their superior services! Thank you Nathan for always being there when I am having a "crisis"!!!!!!
Eric H
Managed Services Customer
They don't talk down to you even though they are extremely smart. Their prices are reasonable and they work quite fast. They actually fixed a problem with my computers that I had paid a national company $360 to fix. Big guys couldn't solve the problem, but Soilinkit did. Needless to say I am more than happy!
Tony N
Consulting Client
I'm not knowledgeable in technology and was concerned of the challenges I might encounter. The team at Solinkit listened to me, asked me questions and took into consideration what I needed. They put together a solution for me that I have been able to quickly learn. If you need IT support or some consultation to find the best approach to a problem, call Solinkit.
Tommy O
Consulting Client
After getting into a not so pleasant situation with my laptop and printer, I am now a lifelong customer of Solinkit. Everyone I spoke to was extremely pleasant and helpful while I was in full panic mode and Nathan went above and beyond to help. I am so happy to have them in downtown Chambersburg and will definitely be a returning customer should the need arise!
Luke M
Consulting Client
Fantastic computer and network professionals. Their response time is excellent and they don't push you to buy equipment you do not need. They work to make everything fit within your budget and also take the time to explain what they are doing so you can understand. I highly recommend them for business computer consulting and management. Great group of guys.
Meagan M
Consulting Client
This company is simply the most reliable and trustworthy IT firm in the area. They do a fantastic job with maintaining networks, ensuring that our computers are secure and that our business is always running. They really do make their consulting service fit around your needs.
Dustin R
Networking Integration
These guys are great at both computer management and wireless. A few years ago they did a full wireless system and network system build out and it has been rock solid. We went through a lot of technology and IT companies, but this is the real deal. No BS, they just do the job.
Lisa H
Collaborator
Fan of Solinkit and their awesome customer service, highly recommend if you are looking for a top quality IT company that can do more than just one thing.
Morgan E
Managed Services Customer
Fabulous people! Personable and prompt! Very professional, positive, and friendly! I highly recommend Solinkit!